At Theia Aesthetics we understand that dark spots and uneven skin tone can be a source of frustration and self-consciousness for many patients. That's why we offer Lumecca IPL, an innovative solution to these common complexion concerns.
Using the non-invasive Lumecca IPL device, our skilled aesthetic experts can harness light energy to diminish the appearance of dark spots, sun damage, and discoloration while improving skin texture and tone. Unlike some other treatments, Lumecca IPL leaves the surrounding skin untouched, ensuring minimal downtime and a comfortable experience.
Whether you're dealing with age-related hyperpigmentation, sun damage, or conditions like melasma and rosacea, Lumecca IPL can help you achieve a more even, radiant complexion. Our experienced team will work with you to develop a customized treatment plan that addresses your specific concerns and delivers natural-looking results.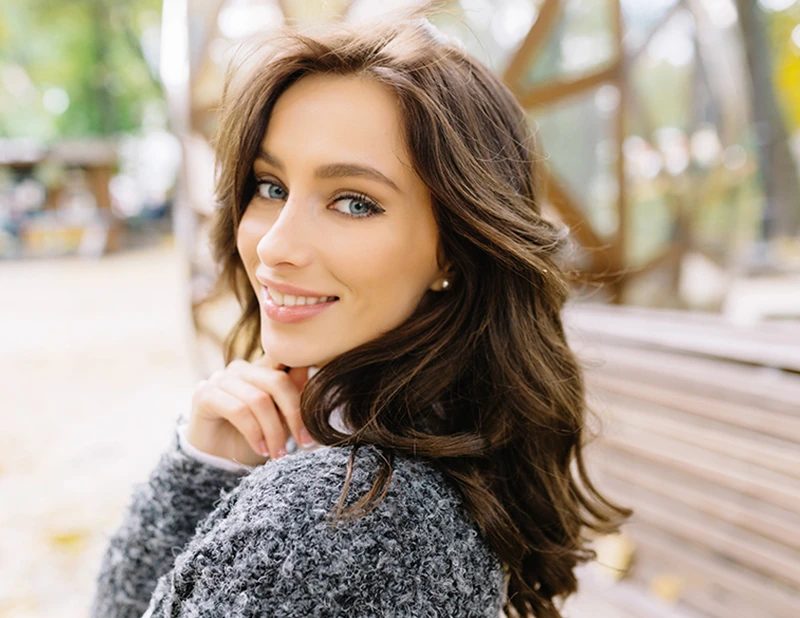 What is IPL Photorejuvenation?
IPL, or Intense Pulsed Light therapy, is a highly effective method of photorejuvenation that can help improve the appearance of your skin. During an IPL treatment, non-ablative light energy is directed to darker areas of the skin, such as age spots and scars. These darker areas of the skin absorb light wavelengths at a higher frequency than lighter areas, allowing the IPL laser to break up pigmented cells and lesions while leaving nearby lighter tissues
Trusted Source Current trends in intense pulsed light Goldberg DJ Go to Source undamaged.
In addition to treating dark spots on the skin, IPL photorejuvenation can also be used to remove unwanted hair. IPL is a safe and effective option for individuals who are looking to achieve a more even, youthful-looking complexion without undergoing surgery or other invasive procedures.
Benefits of Intense Pulsed Light Therapy
IPL delivers outstanding results, which is why our patients love it so much. Some of the many benefits of IPL laser skin resurfacing include:
Non-invasive skin rejuvenation
No downtime
Diminish the appearance of hyperpigmentation including sunspots, sun damage,
brown spots, melasma, and age spots
Lighten the appearance of freckles
Skin that looks more even and youthful
Reduce the appearance of melasma,
rosacea, and other skin conditions
Treat acne
Effective facial hair removal
Promote collagen production
What to Expect from IPL Therapy
Preparing for Your IPL Photofacial
In preparation for your IPL treatment, your aesthetic expert may recommend you:
Avoid tanning for 4-6 weeks prior to treatment
Avoid sun exposure (apply sunscreen daily) 4-6 weeks prior to treatment
Do not use any retinol or exfoliant products for 2-3 days prior to treatment
Avoid Anticoagulants for 7-10 days prior to treatment, if medically permitted
If you have a history of cold sores or fever blisters, you may need to be on antivirals before and after treatment
Avoid Photosensitizing medications including (doxycycline and minocycline) for 3 days prior to treatment
This will help protect your skin and ensure optimal results from your IPL therapy.
The IPL Procedure
Before your IPL treatment, our aesthetic expert will cleanse your skin and apply a topical cooling gel that will help ensure your comfort. You'll then relax in a comfortable chair, wearing dark glasses to protect your eyes from the light therapy.
While some of our patients report feeling a slight tingling sensation during IPL therapy, pain should not be part of your experience. Our skilled aesthetic experts use precise techniques and technology to deliver gentle, effective treatment that helps you achieve your desired results.
Expect your IPL treatments typically take between 30 and 60 minutes, depending on the areas being treated.
Recovery After IPL Treatment
One of the great things about IPL treatment is that no downtime is necessary.
You may experience:
Sunburn sensation (burning) for a few hours
Mild swelling and redness for 1-3 days
Scabbing and flaking for 1-5 days
Trusted Source Intense Pulsed Light Therapy for Aging Skin American Society for Dermatologic Surgery Go to Source Cold compresses may be useful for the first 24 hours. Your skin will be fragile for 2-3 days. Use gentle cleansers and sunblock for 3 weeks after treatment. Makeup may be applied directly after treatment.
For 7 days following treatment avoid:
Rubbing skin
Hot water
Retinoids, tretinoins, alpha or beta hydroxy products, vitamin C products,
Chemical peels
Sun
Heavy exercise and saunas
Sun spots and age spots will DARKEN with the IPL treatments BEFORE they begin to respond and resolve. This is expected and a normal part of the IPL process. Do not pick these spots once they become dry. They will lift and fall off on their own.
IPL Therapy Results
Multiple studies have shown that IPL photorejuvenation is highly effective for the treatment of skin discoloration. After intense pulsed light therapy, patients enjoy remarkable results, such as:
Contact Theia Aesthetics at Fraser Eye
If you are troubled by dark spots, discoloration, spider veins, or unwanted facial hair, you may benefit from intense pulsed light photorejuvenation. To learn more about IPL and to schedule your consultation with an experienced practitioner, please contact Theia Aesthetics at Fraser Eye in Detroit, Michigan.
Frequently Asked Questions About IPL
Am I a candidate for IPL therapy?
Generally, patients who are concerned with rosacea, melasma, dark spots and other types of skin discoloration can benefit from photorejuvenation. Intense pulsed light treatment is most effective on patients who have light to olive skin tones.
What is the cost of IPL per treatment?
IPL treatment cost is different for each patient and depends on factors like the size of the treatment area and the number of laser treatments needed. When you come into Theia Aesthetics at Fraser Eye for your IPL therapy consultation, you will be given a detailed cost breakdown for your personalized treatment.
How long do IPL results last?
With strong sun protection and a good skincare routine, our patients are able to extend the duration of their IPL photofacial results. Still, factors like sun exposure and aging can cause new dark spots to occur.
What are the side effects of IPL?
IPL is non-invasive and is considered to be a safe skin rejuvenation treatment. Risks and complications are rare, and are even less common IPL therapy is performed by an experienced aesthetician. Side effects of IPL may include:
Infection
Scabbing
Pain
Blistering
The Providers at Theia Aesthetics have either authored or reviewed and approved this content.
Page Updated: